SHCV-Sternenlanze для Empyrion - Galactic Survival
The first model of the series Sterne Lanze, was built in three copies, two of which was shot under unknown circumstances. And though the ship made a splash during the release of the first instance, large, huge fuel consumption, slim for its size, armor and slowness made these ships quite an easy target. In this regard, the third ship after the construction of the remained space of the shipyard was then purchased by a private individual, whose name is carefully concealed.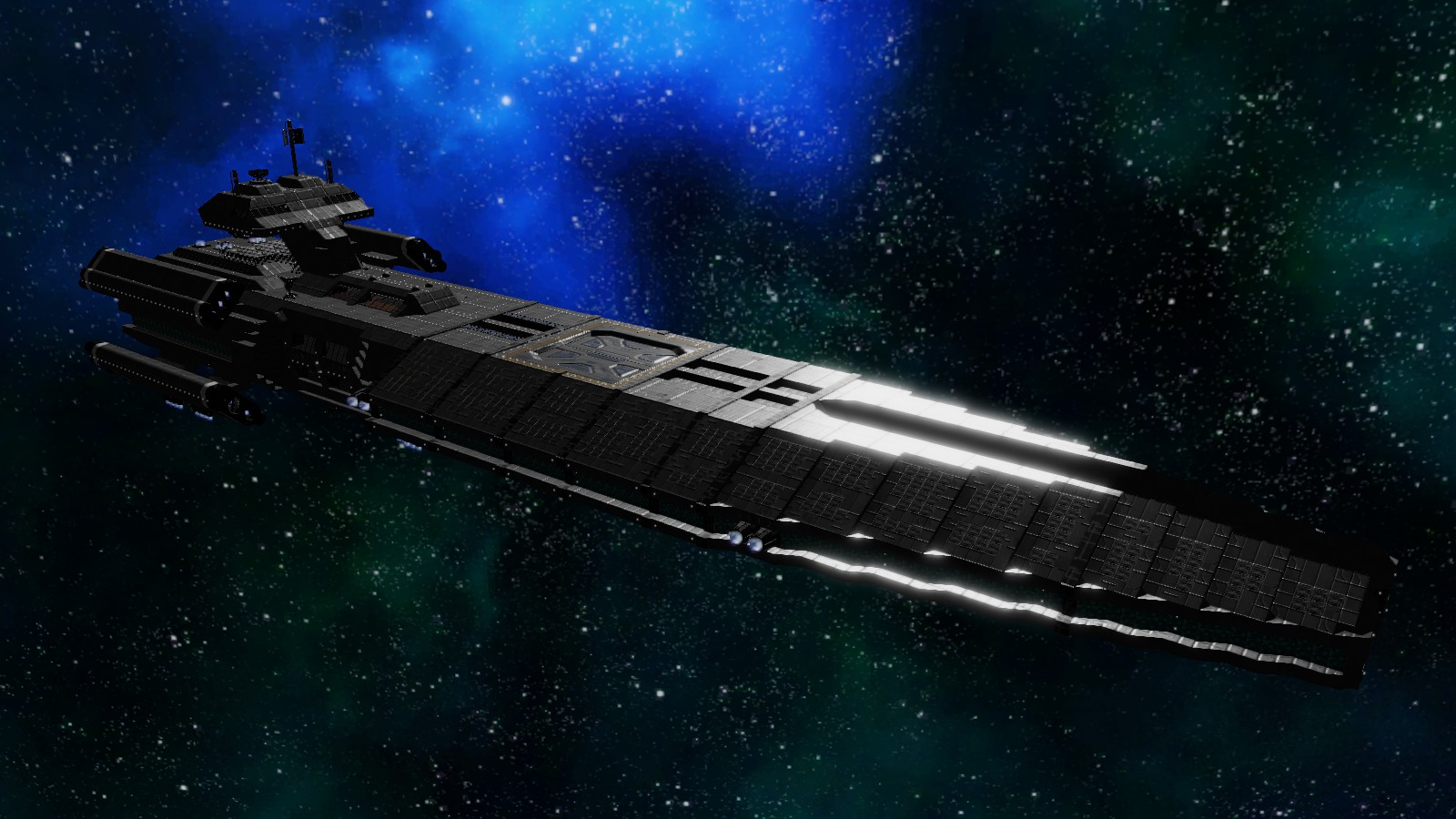 About 13 years, and no where did the 3 instance, however, the network appeared shots of the ship, very similar to the previous Lanze, but still has differences from the original. New low felling, shields from plasma and laser weapons. A greater number of engines and other changes visible on the photos.
I tell you a secret, it's all the same Lanze, except that he was twice as heavy, 3 times faster and ten times more powerful as a defense and weapon.